The Journal
In Conversation with Julie Deane CBE, Founder and CEO of The Cambridge Satchel Co.
As we ring in the new year, we at The Cambridge Satchel Co. would like to wish all of our customers a happy 2022 and to say thank you for your loyalty during all of 2021. In this month's edition...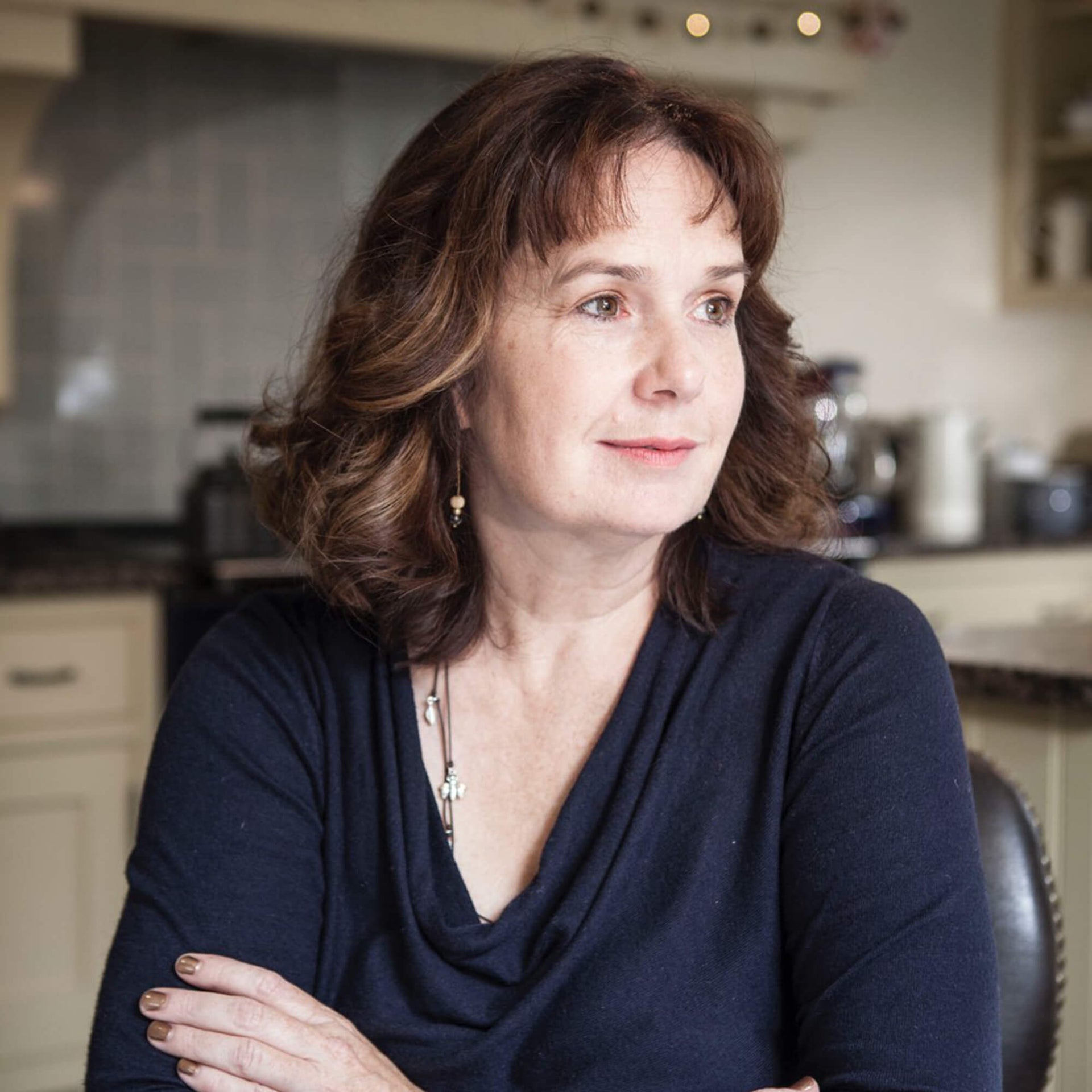 As we ring in the new year, we at The Cambridge Satchel Co. would like to wish all of our customers a happy 2022 and to say thank you for your loyalty during all of 2021.
In this month's edition of our Journal, our very own Julie Deane CBE, founder and CEO of The Cambridge Satchel Co., will be telling us all about her favourite bags, antiques with a story and her dream collaboration! In the days leading up to Christmas, I sat down with Julie over Zoom (where would we be without Zoom?) and we chatted about the many moments that made 2021 what it was. Over to Julie.
The Cambridge Satchel Co.
Happy New Year Julie! Reflecting on 2021, what are you grateful for?
Julie Deane CBE
This is an easy one. I am so grateful to have been born in a country with a great health service and a strong scientific community, because it's nothing that we did to deserve it - it's by total chance, where you're born or to whom you're born. Looking at some other countries and the suffering they have, I feel very fortunate to have been born in a country where I've had two jabs and a booster.
CSC
What was your favourite moment of 2021?
JD
This, again, is going to be massively influenced by the pandemic, because if it were normal times, I'm sure that I would have said that going to my daughter Emily's graduation would have been a real high point. Or going to get my CBE! I'm sure that that would have been lovely.
As it is, everything is downscaled to a much smaller version of your life. When I look back, I think that my favourite moment is one that shows how ridiculously optimistic I can be. It was when I went for a one week drive around Wales and booked myself into plenty of strange courses, and turned up for a morning of stained glass making. The lady in charge asked me if I had any idea of what I would most like to make during my morning introduction to stained glass. I suggested Leonardo da Vinci's 'The Last Supper'. In my head, I had this beautiful long piece of stained glass in mind. Bearing in mind I'd never done stained glass making of any kind before, I think that it was probably a little unrealistic.
I had to adjust the bar a little. She passed me a folder of these slightly Venn diagram-looking designs. Reluctantly (me, rather than my teacher), we settled somewhere in the middle that was far more towards her folder than my Leonardo da Vinci, and I came away from it with a sort of multifaceted piece of glass that was made up of the colours of the very first Cambridge Satchel Co. collection. So I didn't feel that I'd done nothing… but I definitely felt less impressive than I thought I'd feel coming out!
CSC
We all have to start somewhere! What was your favourite bag from 2021?
JD
It was the Bowls Bag in Houndstooth. I have quite an obsession with the Bowls Bag, which was based on a beautiful bag that I found at the bottom of a box in an antique centre just before the pandemic - this lovely little bag that was obviously made for a very specific purpose. When I opened it and saw two wooden bowls inside, it was just extraordinary.
The Cambridge Satchel Co. Bowls Bag with the original antique Bowls Bag.
I love the Bowls Bag. I use it all the time. We launched it in Summer 2021 in a variety of colours. Later in the year, I started to think about what this bag would look like with a fantastic houndstooth textile on the outside. I then saw all the houndstooth that was coming through at London Fashion Week in September and it seemed like a perfect decision. I pitched the idea to our product team and the workshop made the sample so quickly. It was entirely perfect. There were no tweaks. We just got it photographed, we put it on sale and it was good to go. From start to finish it was a really lovely project.
CSC
What's in your bag?
JD
I have the normal things: my purse, my phone and my mask, and I also have four pens. I was that person in school who went in for their exams being so sure that the first six pens might not work, so I had my seventh standby pen, too. I don't think that's ever left me, so I always seem to have way more pens than anybody would need, and at least one of them is always a fountain pen. In that fountain pen, the colour of the ink changes. This year, it's gone from a sort of 'racing green' colour, that I was really enjoying in autumn, to a very tasteful sepia brown which I'm using at the moment.
I also have an aromatherapy roller ball bottle. I'm always convinced that however little sleep I've had, all I need to do is take out one of these rollers, apply it to my pulse points, and I will be good to go. I also have a packet of Polos, which often come in very useful, and when I last checked, for no apparent reason, I also had a picture hook in there. I don't know why, but that's what's in there, and considering it's a Bowls Bag, I think that's quite a lot!
The Bowls Bag in Red Celtic Grain with Harris Tweed® Houndstooth
CSC
What are you watching at the moment?
JD
At the moment I'm working from home during the day, and then being very virtuous and writing Christmas cards for a while. I don't tend to write very many Christmas cards, because I start writing them and then end up writing way more inside them than I need to. Anyway, after I've done those, I watch uplifting films with Emily. We watched a classic Bridget Jones the night before last, and then Hampstead, featuring Diane Keaton, last night.
If I look back over last year, the thing that drew me in the most (probably to an unhealthy extent) was the series Scotland: Escape to the Wilderness with Hamza Yassin, the wildlife photographer. I love that more than I think anybody in Britain. I'd post on Twitter so enthusiastically that, by the end of the four episodes, I was actually getting replies back from the producers, which was very nice.
CSC
What are your top three books that everyone should read?
JD
Oh, there are just so many. It's so hard. I have recently really enjoyed reading The Way of Integrity by Martha Beck, which makes you stop and think a little bit about how much you are actually enjoying what you're doing. It's a very thought provoking book. She references the Divine Comedy by Dante, and I found the way that those two are woven together really interesting. I loved it.
A book that every Welsh person should read is The Mabinogion. A good friend gave me that at university for my birthday. I remember reading The Mabinogion and really thinking - Gosh, this magical, mystical group of stories and legends from Wales is really special to me.
Finally, I can't not mention my slight addiction to David Sedaris. His essays, particularly, are just so funny. They make me laugh so much. Sometimes, if you just want a book that transports you to somewhere else, then David Sedaris is hilarious. I really enjoy his writing.
CSC
Tell me about a particularly interesting antique that you own.
JD
An interesting antique of mine is a little ceramic hot water bottle that my mum and her twin sister, who is sadly no longer with us, used to put their little feet on in bed when they were growing up, in a cold room with no central heating.
For me, it's always about the background and the story, about why you've got something, who was with you or where you got it from. There's got to be something that makes it special, because otherwise, if you're just buying something to fit in a corner or do a job, there's nothing magical about it. To hold this little hot water bottle and picture these two little girls with their feet on it - I think that's really special.
CSC
What can you never leave the house without?
JD
The dogs. I go everywhere with the dogs, the dogs go everywhere with me. We kind of move as a pack. The fact that they're so large means that it's not always the easiest thing to take them everywhere, and it's influenced every car choice that I've ever made, but it's totally worth it.
Barnaby the Boxer/Model.
CSC
Where's your happy place?
JD
Home. Home is where you've got everything you need. I can go out and dig in the garden, I don't have to worry about anybody saying that the dogs aren't allowed on the sofas, I have food that I like, I have a comfy cosy bed and I've got decent WiFi, which, in lockdown, made things easier.
I feel very grateful that I've got a garden because I spend a lot of time in it. The dogs enjoy it too; Barnaby is currently staring out at a squirrel who's also enjoying the garden.
CSC
What is your dream collaboration for The Cambridge Satchel Co.?
JD
That's really hard, because when your very first collaboration is with Comme des Garçons, where do you go from there? To collaborate and work with them so many times - and ongoing - is absolutely fantastic - in fact our collaboration bag is currently for sale at Dover Street Market in London. There was also our Vivienne Westwood collaboration, followed by a collaboration with probably the most stylish woman in the world, Inès de la Fressange - it's like having the stamp of approval from the queen of style herself. I can't leave out our collaboration with His Royal Highness, The Prince of Wales's organisation, The Prince's Foundation. We created a special selection of iconic bags in collaboration with them, which was so special, especially considering his commitment to British craftsmanship.
Julie with Inès de La Fressange.
I think that my dream collaboration would need to be something that wasn't in the world of fashion, like our collaboration with Vintage Books. That one is brilliant, because it's a combination of the ultimate books and the ultimate book bag. It would also need to be a brand that has a really strong community within it. In the past, I have thought of Harley Davidson, because they've got a very strong community with a real identity. I think the thing that makes a collaboration really interesting can be when you take an unexpected pairing, where both sides have very strong but very different identities. It allows you to be creative and think about how they would look if they collaborated. For those reasons, I would say Harley Davidson.
Julie with TRH The Prince of Wales and The Duchess of Cornwall during their visit to our workshop, February 2020.
CSC
If you had to pick three bags to have for the rest of your life, which would they be and why?
JD
I would have my 15 Inch Dark Brown Satchel, which is the oldest bag that I have. I've used it almost constantly over the last 13 years. When my son Max was little, he noticed that I would use any of our bags that I didn't think were good enough to sell, because when things are handcrafted, they can be slightly off centre or imperfect. This doesn't happen anymore because our workshop and our manufacturing is under our control and is absolutely amazing, but in the early days, it was slightly more 'homemade'. I remember him saying 'if you could have any bag you liked, what would it be?', and I said the 15 Inch Satchel in Dark Brown. I've used it so much now that the leather has softened, the straps have softened and it's got that slightly lived in look. It just looks so good.
The second one would be a bag that we have to bring back and make more of, because it's the market bag - the canvas bag - that I use practically all the time. It's British-made canvas with leather straps on it. It hasn't been one that we've really shone a light on and yet it's my absolute favourite, oversized, everything-goes-in-it bag, so perhaps we'll look into bringing those back next year.
Finally, the third one: just for sheer perseverance, I'm going to say my French Grey Doctor's Bag. The Doctor's Bag literally took six years to perfect, so if it didn't even make the list after all that, it would be really awful! If you want a smart bag, it'll be very hard to top the Doctor's Bag. It's so stylish and so unique. The fact that it opens to 180 degrees, that you can see everything in there and that you don't have to faff around looking for keys or a ticket, is great. It's also got such a satisfying click when it closes. I love that.
CSC
Outside of work, what do you back yourself on?
JD
I would really back myself on being good with virtually any animal other than a spider. I think that generally animals like me, and I like them, and I find it very easy to understand them, perhaps more so than people - so I would back myself on getting along with beasts.
…and I would also back myself on making really good Yorkshire puddings.
CSC
What podcasts do you listen to when you garden?
JD
My absolute favourite is It's a Fair Cop by Alfie Moore. He's a former policeman, who now treats us to policing adventures where listeners can make decisions at critical points in the story. I find it so fascinating to try and get an insight into what someone with an entirely different job does, like a policeman, because if I just watch American Crime programmes, I'm sure it'll be different to Moore's stories about people stealing gnomes, as he talks about in one podcast. I really love hearing the thought process behind the decision making - Do I chase the car? Do I follow the person? Do I approach this person in an authoritative way or an understanding way? It's so interesting.
CSC
Finally, what are you most looking forward to in 2022?
JD
I'm really looking forward to things feeling a little more normal, so that we can be sociable without having to put in multiple levels of planning, disciplining, distancing, mask wearing and sanitising. It would be a great thing to be able to go out and meet people and enjoy their company without thinking they're about to infect us. I'm also really keeping my fingers crossed that 2022 is going to be the year when I get to go back to the ranch in Wyoming, where I often go with my family on holiday.
So that concludes my time chatting to our founder, Julie. Whether she's inspired you to spend more time with nature, to read more or even to take up stained glass window making, we hope you have a fulfilling, exciting and happy 2022, from all of us at The Cambridge Satchel Co.!
Made in England
Sustainably Sourced. Exquisitely Crafted. Redefine Your Style Responsibly with Premium Leather Satchels.
Repairs Service
Sustainably Sourced. Exquisitely Crafted. Redefine Your Style Responsibly with Premium Leather Satchels.
Sustainably sourced leather
Sustainably Sourced. Exquisitely Crafted. Redefine Your Style Responsibly with Premium Leather Satchels.