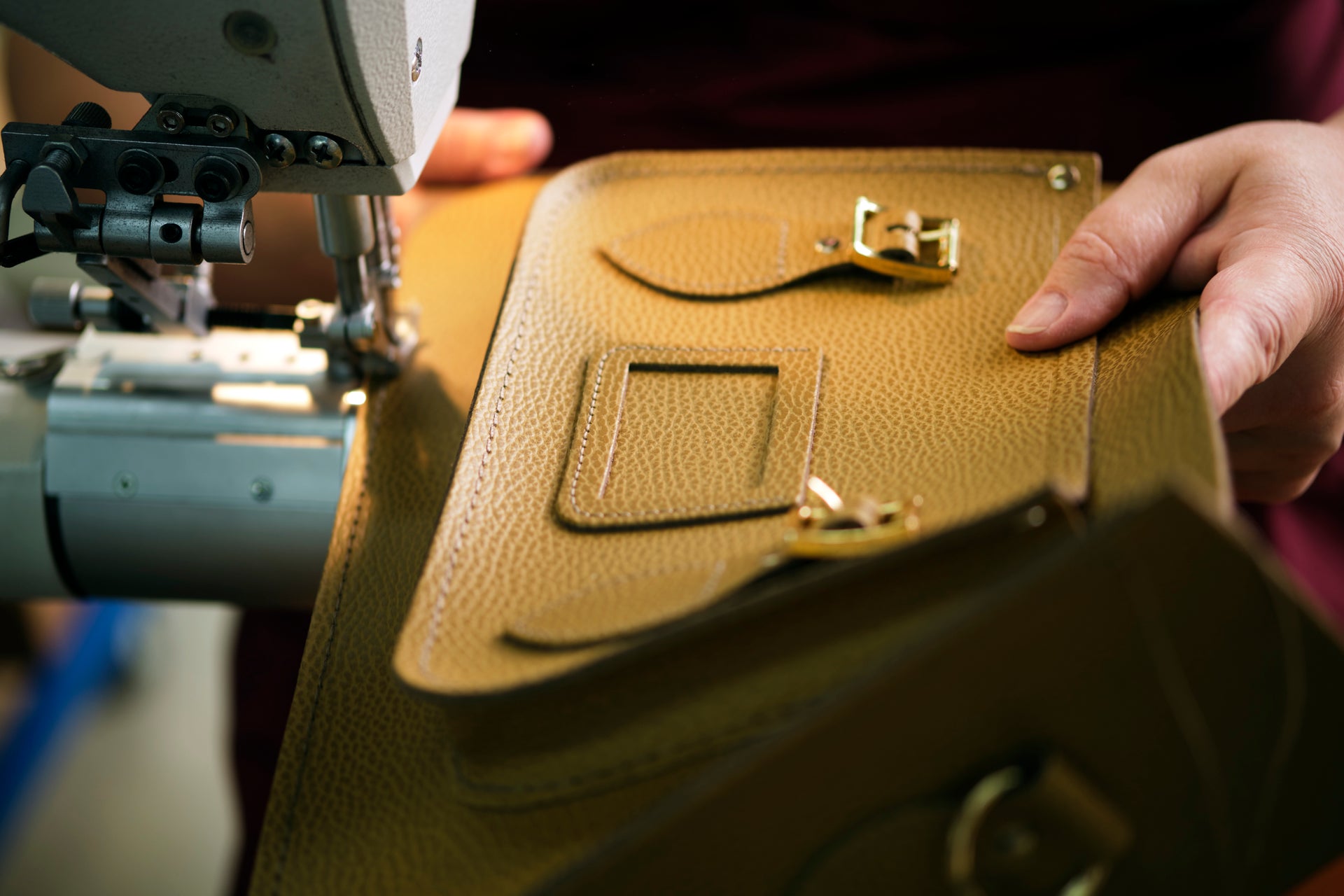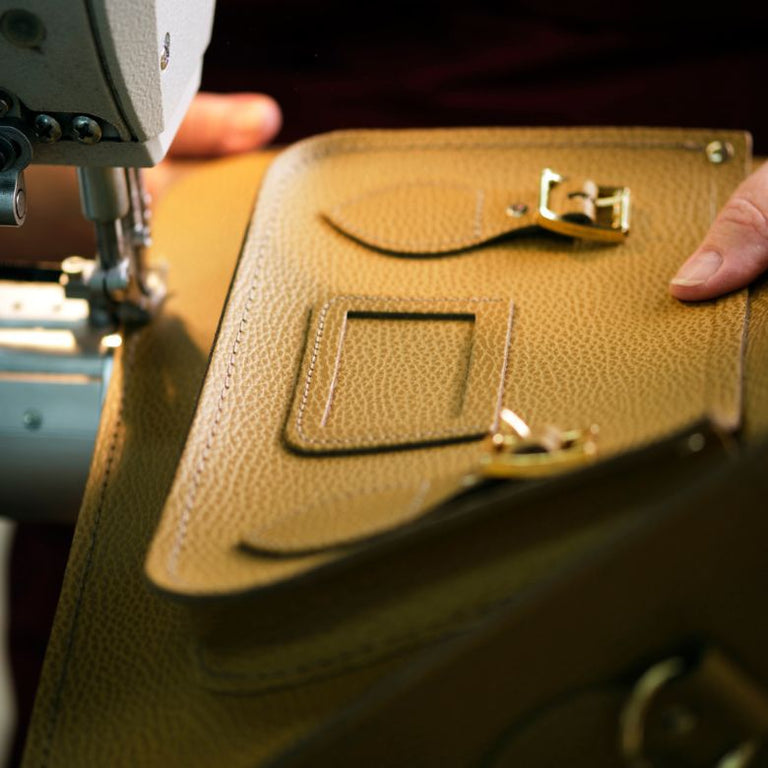 Repairs at The Workshop
Our satchels are expertly made with the finest materials, so if cared for they will last for decades. But we understand that accidents sometimes happen!
If you find you a clasp has pinged off under the strain of carrying too many library books, a pushlock has given up after one too many nights out or the dog ate your shoulder strap – fear not, our team of craftsmen and craftswomen at our workshop in the British Midlands are highly skilled and ready to help.
Just take a photo of your product and attach it to an email with details of the damage and our wonderful repair team will confirm the repair cost, as well as the approximate time scale.
Repairs carried out within the first year of purchase are covered under warranty if there is a defect with the product. After that year-long time frame, or if the damage can't be attributed to a product defect, there will usually be a charge.
Get in touch by sending an email to contactus@cambridgesatchel.com