The Poppy
In stock and ready to dispatch
Earn 240 points on this purchase. Join Today
1 point for every $1 spent
The Poppy is a genius little bag that combines the functional ease of The Doctors Bag with the neat, well-groomed finish of leather satchels. It features a satisfying pushlock closure for a touch of vintage glamour.
Key Features
- Made in England
- Full leather bag
- Pale gold hardware
- Timeless push lock closure
- Reinforced leather top handle
- Adjustable shoulder strap
- Embossed name on reverse and metalwork
- Includes dust bag for protection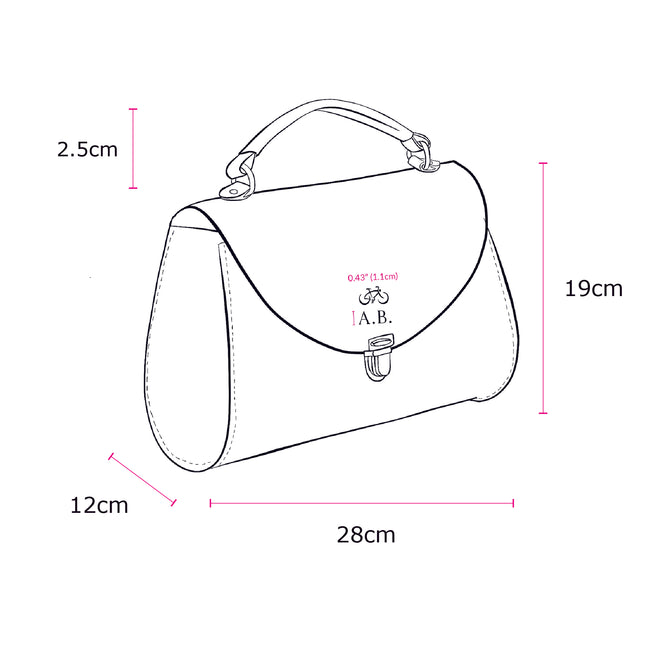 Possibly our most sophisticated colour - this smoky blue is so chic, adding an air of timeless glamour.
Keep your leather bag away from direct sunlight and heat to prevent fading and drying out.
Clean your bag regularly with a soft, dry cloth to remove dust and dirt.
Use our Cambridge Satchel dust bag when bag is not in use.
Apply a leather conditioner periodically to maintain its suppleness and prevent drying.
For more detailed care instructions go to https://www.cambridgesatchel.com/pages/how-to-care-for-your-bag
Apple
Wireless Earphones
Hand Cream
Chewing Gum
Keys
Purse/Wallet
Pen
A5 Notebook
Sunglasses
Lipstick
We're always looking for ways to be more sustainable, because it's already at the core of what we do. Our leather bags have always been made from natural hides, which are a product of livestock farming, and which would have otherwise gone to waste.
The Poppy
French Grey
What fits inside?
Discover what fits inside your new bag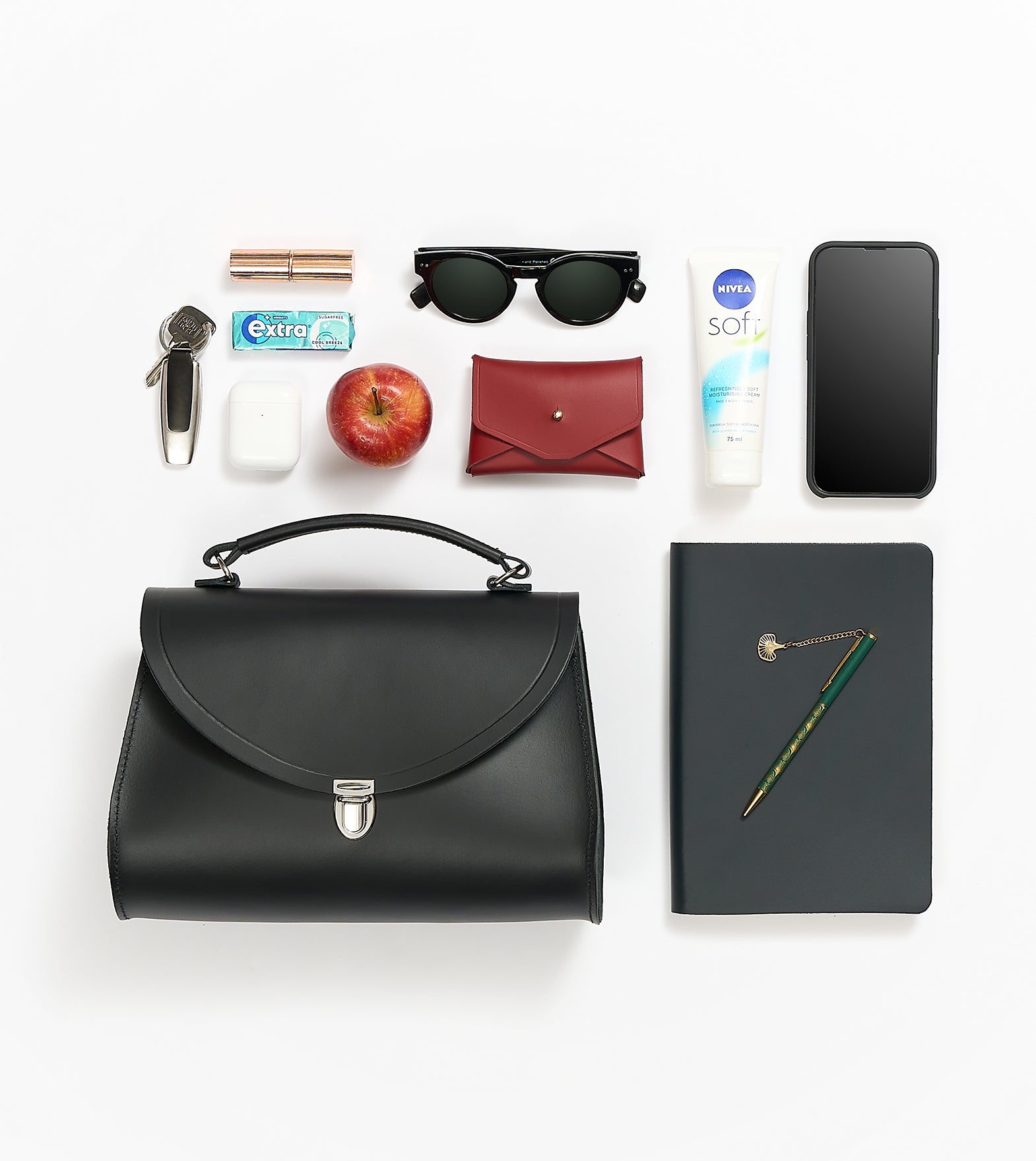 Apple
Wireless Earphones
Hand Cream
Chewing Gum
Keys
Purse/Wallet
Pen
A5 Notebook
Sunglasses
Lipstick
It's in the details